After Jordan / Fulves, Karl / CARDS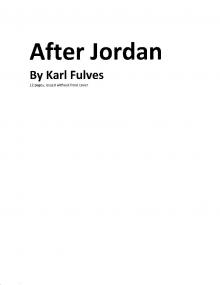 From the opening notes, by Karl Fulves:
"Beginning in the 1950's I found numerous tricks and manuscripts published by Charles T. Jordan. Like many others I was attracted to the offbeat thinking and subtle approaches. The following are tricks which had Jordan tricks as their starting point. This material was compiled in 1963 but never published."