Three Degrees / Berg, Harvey / CARDS / MENTALISM and BIZARRE MAGICK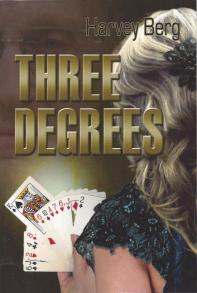 from the book cover:
This book revolves around one great routine that will give your audiences the impression of you having a super intellect and psychic powers.
The most basic version of the routine was previously released in a private manuscript that debuted at the 2009 Psychic Entertainers Association's annual conference where it was a huge hit and an instant sell-out.
The basic routine is: A deck of cards is handed to a spectator, and that is the last time you touch the cards. The spectator shuffles the cards and deals groups of thirteen cards to three audience members and keeps one packet for herself. One of the spectators is freely chosen and you proceed to miraculously name every single card in that person's hand.
There are three versions taught. All three are self-working but the amount of mental effort involved varies. Also included is a related routine titled Fait Accompli.