Vernon Companion, The / Perovich, Michael A. / HISTORY AND THEORY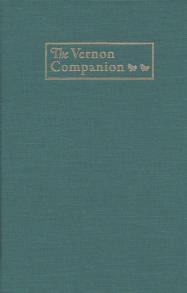 This book has been published in an edition limited to 600 copies.
From the ad copy:
It was a special time. It was 1968. He walked through the concealed doorway that led into the Magic Castle and came face to face with Dai Vernon! He returned night after night, for over twenty years, to sit with Vernon, to listen to him, ask him questions, to remember everything he could. In time, he wrote it all down, creating a fascinating and entertaining chronicle of Dai Vernon and the Magic Castle during an era like no other.
Not all of us could be there. Mike Perovich was—and through him you can be, too. A fly on the Castle wall, next to The Professor, for years and years, learning how he felt a deck of cards should be handled; discovering the real reason why he intensely disliked Houdini; why you should never, under any circumstances, get into a car while he was behind the wheel; and countless other things. The Vernon Companion gives you the most intimate picture of Dai Vernon the man and what it was like to enjoy his confidence ever offered.
Michael Perovich is a compelling writer, and The Vernon Companion is an incredibly entertaining book. Once you begin it, you won't be able to put it down.
The Vernon Companion is being produced as a deluxe edition of only 600 copies, 363 pages in a cloth hardcover with sewn-binding, book ribbon and marbled endpapers.