Alexander - The Man Who Knows / Charvet, David / HISTORY AND THEORY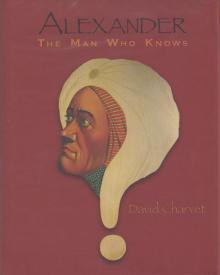 From the dust jacket:
"If this story were submitted as a script to a movie studio, it would be laughed out of Hollywood. Too far fetched they would say. And they would be right except for one thing... It's all true.
Claude Alexander Conlin admitted to killing four men, was married seven times, occasionally to more than one woman at a time, spent time in jails and prisons around the United States, and counted some of the greatest magicians of his time as his close friends. From the gold fields of Alaska to seance parlors on the Barbary Coast and the most luxurious theaters in North America, Alexander amassed millions mystifying audiences as The Man Who Knows."